Gain a clear overview of the global offer and the latest lifestyle trends. After a gap of three years, Ambiente is the world's foremost and largest physical trade fair for global sourcing and showcases a unique spectrum of international manufacturers.
In 2023, you benefit from an expanded product range – and a focused selection of high-volume goods. Ambiente, the most important international consumer goods trade fair, is being held for the first time simultaneously in Frankfurt with Christmasworld and Creativeworld. This gives you three opportunities instead of one. With a single ticket, you have access to three successful events in which you can take part live on site or digitally. Make sure your business benefits from the resulting synergies. For large retail chains, import companies and wholesalers, a visit to the fair in February offers a unique opportunity to place your orders efficiently and diversify your product range.
As you can see, there are plenty of good reasons to come to Frankfurt in February and experience the most promising event for the consumer goods sector – ideally in person. Make sure you're well prepared for your visit.
Higher volumes in all areas.
An expanded range of products in the Global Sourcing sector will be on show across six hall levels of the Frankfurt Exhibition Centre. Meet exhibitors from numerous nations, including India, China, Latin America, Africa and Eastern Europe. High-volume goods for the Dining, Living, Giving and Working areas, as well as high-volume Christmasworld seasonal decorations, will be exhibited in Hall 10. Dining Kitchen & Houseware will be on display in Hall 11.1.

Bringing the world to the table.
The Dining section at Ambiente is the undisputed number one when it comes to tableware, kitchenware and household items. Here is where big-name international companies, industry experts and specialist suppliers meet up. It's also where to find the latest innovations and products – from cooking, baking and grilling to glass, porcelain and ceramics to professional solutions for hotels, restaurants and catering companies.
Lifestyle concepts to order.
The Living section showcases the complete spectrum of interior design, furnishing and decoration. Here you'll find classic, modern and avant-garde products, unique one-offs, small items of furniture, home office equipment and complete interior concepts. Exhibitors in Hall 3 will be presenting high-quality, creative and compelling products with a contemporary look and feel.
Gift ideas come in all sizes.
The world of gifts and personal accessories has never been so wide-ranging. Discover international gift items for every occasion and all target groups. In Hall 6.2 you'll find decorative and classic gifts, souvenirs, traditional crafts and accessories. You'll also find an expanded range of school supplies – from satchels to school cones.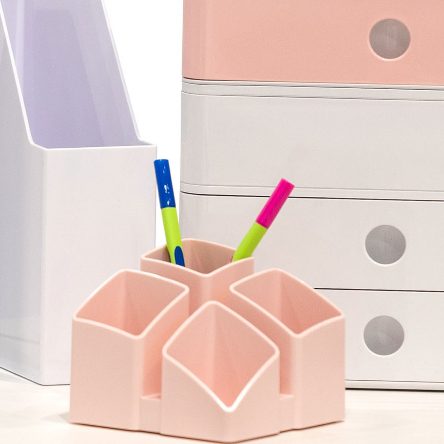 The global office get-together.
The market is changing as a result of transformation in the world of work and the new focus on collaboration, lifestyle and working from home. The range of products and services offered by the stationery and office supplies sector must be integrated and positioned to meet future requirements. Working, the new section at Ambiente, covers furnishing and equipment for the home and office as well as classic office supplies in Hall 4.2.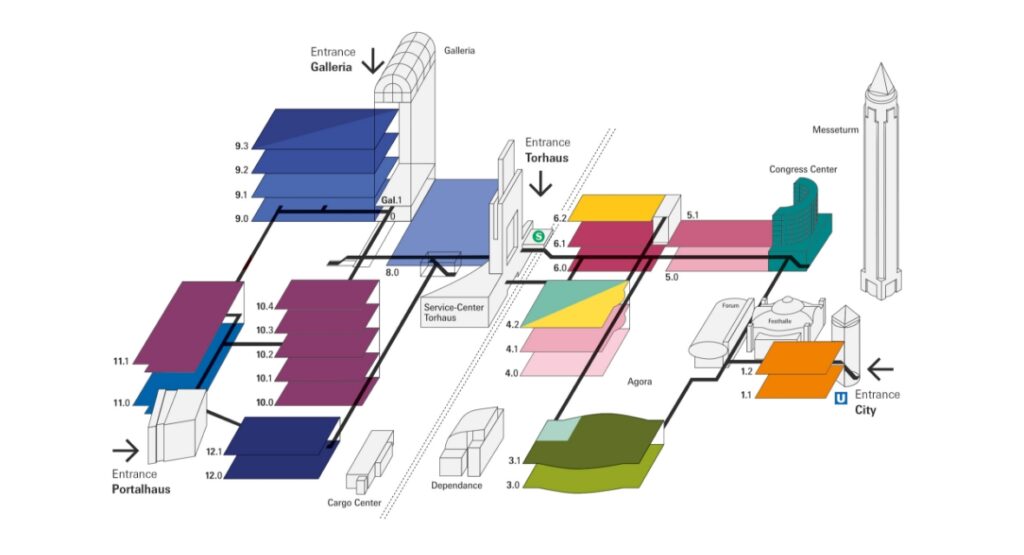 Your market orientation begins in Frankfurt. View the ground plan now.
More than ever before, Frankfurt 2023 will be the home of the global consumer goods market and of the industry. This is because three leading trade fairs will take place at the same time and will provide you with a structured overview of the diverse range of international exhibitors. Welcome to Ambiente and Christmasworld from 3. to 7.2.2023 and to Creativeworld from 4 to 7.2.2023 at the Frankfurt exhibition centre.
Don't miss anything.
We'll let you know immediately when the 2023 exhibitor search and event calendar go online so you can make the ideal preparations for your visit to Ambiente, Christmasworld and Creativeworld.
Discover something new each time. Take a look now!
Just a mouse click away. Discover trends ahead of your competitors, position yourself optimally in the market and create unique shopping experiences for your customers.
The aim of nmedia.hub is to make it easier for industry and the retail sector to order (and reorder) and to manage product data.